Hi there
News - Light Fantastic At Bournemouth Marathon Festival
Organisers of the inaugural Bournemouth Marathon Festival are calling on participants and spectators to wear fluorescent clothing and enhance the Speed of Light 5K run, the feature event of the launch day - Saturday 5 October. The Speed of Light 5K (7.00pm start) will illuminate Bournemouth's 'Undercliff' promenade and the resort's pier and - with an emphasis on light and colour around the route - promises to provide runners and spectators alike with an unforgettable race.
Read full story here
From Our Sponsor - The Dirty Dozen
Looking for your next challenge? Want something a little different? Then look no further! The 'Dirty Dozen' is a 12k cross country run with 20 military style obstacles. The course and obstacles are designed by ex-British Special Forces.
We keep our obstacles under wraps until the day but to give you a glimpse, all will be big and military in style. Look out for the Labyrinth, the Screwball Scramble and the Hurtles...
Find out more here
News - Paralympian Victorious At York 10K
Almost 5,000 participants completed yesterday's York 10K in what turned out to be the event's biggest turnout in its five year history. In an intriguing contest, Paralympian Wondiye Fikre Indeulbu, victorious at the Newton Aycliffe 10K in June, secured another top place finish in an impressive time of 31:14.
Read full story here
Runtalk - Time to Buddy Up
People who don't run often think of us as solitary creatures, pounding out the miles with only headphones for company. True, there's nothing for clearing your head after a bad day like a long run on your own, but running with a buddy can help you get much, much more than fitness from the miles you put in.
Read full story here
Competition - Great French Riviera Marathon Prize
Check out our brilliant new competition with a prize of a trip for two to the French Riviera marathon - (flights, accommodation and race entry) courtesy of partners Sports Tours International.
The French Riviera marathon follows a spectacular route from Nice to Cannes along the Mediterranean coast through iconic towns like Antibes and Juan-les-Pins...
To find out more, and to enter, visit our competition page. Good luck!
New Poll - What Is the Biggest Hazard When Running?
Last month's poll finished up with the majority of voters saying that running with a dog was something they either would like to try or love doing already.
This month we turn our attention to the perils that runners face on canal paths and pavements everywhere...
Do you always keep a close eye of the crazy dogs who try to join in your run? Do you fear the revving of a dangerous driver overtaking you too close? Or are you simply ver cautious of going out into Britain's extreme weather to battle through rain, hail and shine, all in one run?
Let us know what you think about the most hazardous aspect of running over on our polls page!
Race Listings
Last weekend's race results are now available online at southernrunningguide.com. Check out the results and upcoming events on our race listing page.
There are two events taking place alongside each other at London's Regent's Park on Saturday. The first is Tommy's Baby Race - an 8K which sees proud parents race with their babies in buggies. 30 minutes later, those who prefer to run sans child can participate in the London Summer 10K. The new event is suitable for experienced runners and first timers alike.
Don't forget that you can also add your race's details to our event listings by signing up. Good luck to everyone racing over the coming week!
Current Issue - Summer Edition
The 96-page summer issue of SOUTHERN RUNNING GUIDE is now available at all our usual outlets!
This issue features an exclusive interview with the man who founded the Spartan Races. Read a preview here
You can also read about a Kent running route, summer race listing and and an in depth look at running in Surrey.
Make sure you get your copy and let us know what you think on Facebook!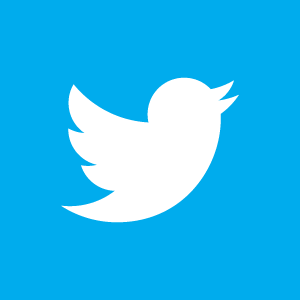 Sponsored By