Hi there
News - MP3Gate At Wetherby 10K
19 runners were disqualified at last weekend's Wetherby 10k for failing to abide by the 'No headphones rule' stipulated in the conditions of the race. Event director, Rob Gray, has since confirmed the competitor's times will not be officially recorded due to the infringement.
Read full story here
From Our Sponsor - Still Time For Petts Wood 10K
Runners in south-east London and Kent are getting set for one of the top 10k events in the UK and you can join them...
2013 sees Petts Wood Runners host the Petts Wood 10k for the 7th year. The event is a fun and challenging mixed terrain event run through National Trust Woodland. Petts Wood Runners take great pride in this event and are proud of the positive feedback that has always received.
Find our more here
News - Tackling Tokyo
All eyes were on Tokyo last week as the city was awarded the 2020 Olympics, and the focus will again be on the Japanese capital next year as it hosts the Tokyo Marathon on 23 February. The ballot has already closed for the race but Sports Tours International still has places available for runners from the UK.
Read full story here
Runtalk - Time To Hit The Trail
It's autumn - no better time for experimenting with your normal running routes and heading for one of The North's many trails. River walkways, canal paths, parkland routes and forest paths all provide opportunities for trail running. A few simple steps will soon have you enjoying a whole new dimension to your favourite sport...
Read full story here
Competition - Be Safe, Be Seen With Brooks
southernrunningguide.com has teamed up with Brooks to give you the chance to win one of two fantastic high viz. running packages.
Using the principles of biomotion, Brooks have learned that strategically placing contrast fabrics, retroreflective detail and active lighting can heavily increase not just visibility but also recognition...
To find out more, and to enter, visit our competition page. Good luck!
Poll - How Do You Aid Recovery After A Run?
In our September poll we're looking to find out what are your keystone aids to recovering after a run?
So far 30% of people have said that a well balanced meal is the way to go to speed recovery. 24% use a foam roller or get a massage, and another 20% run for a few gently paced miles to help them recover after a run...
Let us know what you do to help you recover over on our polls page!
Race Listings
Last weekend's race results are now available online at southernrunningguide.com. Check out the results and upcoming events on our race listing page.
Thousands of runners will don Gorilla costumes on Saturday as they take part in the 10th Great Gorilla Run in London. Rated as the second best running event in the UK by the Independent and endorsed by Boris Johnson and Bill Oddie, the 7k race starts at Mincing Court and passes iconic landmarks including the Tower of London and St Paul's Cathedral.
Away from the capital, Sunday's Guernsey Waterfront Marathon doesn't offer as many landmarks but does give participants around 20 miles of sea views. The route takes runners along picturesque roads and lanes, sandy inlets and bays, and around the coastline. The early stages of the race are undulating, gradually leading to the highest point of the island, before turning flat for five miles then descending onto the west coast and finally reaching the finish line at Albert Quay.
Don't forget that you can also add your race's details to our event listings by signing up. Good luck to everyone racing over the coming week!
Current Issue - Autumn Edition
The new 96-page aumtumn issue of SOUTHERN RUNNING GUIDE is now available at all our usual outlets!
This edition features a great insight into top food and running bloggers, Veggie Runners, intervals made easy and Apps to get you on the move.
Make sure you get your copy and let us know what you think on Facebook!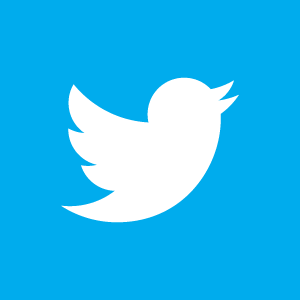 Southern Running Guide eNews Sponsored By