Hi there
News - NightRuns Now Up And Running
Specialist retail chain, Up & Running is hosting a new series of training events - NightRuns - created to help runners keep going during the darker months. NightRuns are taking place at a number of locations across the south of England. Runners in Aylesbury, Cambridge, Cheltenham, East Sheen and Milton Keynes will be able to join led groups who will be following set routes. Head torches are available for loan for runs in urban parks and safe pedestrianised routes.
Read full story here
From Our Sponsor - Dig Deep Race Summer 2014 Dates
Following the huge success of the 2013 Dig Deep Race weekend, held at Whirlow Hall Farm, event organisers Eight Point Two have announce that the 2014 event will be held on 21/22 June.
The Dig Deep weekend has earned its place as one of the most highly anticipated race weekends in the UK trail and ultra-running community, with its comprehensive set of races and activities to suit all abilities.
Find out more here
News - Brighton Needs You
Brighton Marathon is seeking volunteers to help support the 2014 race. Registration for the roles opens at 9am today (Tuesday 15 October). In 2013 more people than ever joined Brighton Marathon to ensure the event was a success and for next year organisers are looking to replicate this by once again recruiting an enthusiastic army of volunteers...
Read full story here
Runtalk - A Highland Affair
It's hard to imagine a better place for a running holiday (or a holiday with a bit of running!) than the Highlands of Scotland. Beautiful scenery, challenging trails and quiet roads combined with a variety of family-pleasing attractions mean that the Highlands have something for everyone...
Read full story here
Poll - Music At Races, Your Views
This month we want to find out more about your views on running with headphones at races.
So far, responses have been mixed. 41.6% of voters said that all headphones should be banned at all races, however 36.3% feel that if runners agree to follow certain guidelines, they should be allowed to wear headphones. A further 12.4% think that at certain types of races, like marathons, allowances should be made for headphones.
Let us know what you think about headphones at races over on our polls page!
Competition - Be Safe, Be Seen With Brooks
southernrunningguide.com has teamed up with Brooks to give you the chance to win one of two fantastic high viz. running packages.
Using the principles of biomotion, Brooks have learned that strategically placing contrast fabrics, retroreflective detail and active lighting can heavily increase not just visibility but also recognition...
To find out more, and to enter, visit our competition page. Good luck!
Race Listings
Last weekend's race results are now available online at southernrunningguide.com. Check out the results and upcoming events on our race listing page.
This weekend's races aren't for the faint of heart. Participants will be put through their paces at The Major Series South on Saturday. Featuring a major course of 10-12km and a minor course of 5-6km, competitors should prepare for an event that's hilly, wet, muddy, dirty, challenging and (most importantly) fun!
Mental toughness and raw grit will be required for anyone competing in Sunday's Brutal Woolmer 10K. This year's event features a reversed route with a few more climbs than previously. Organisers warn that it should only be attempted by serious runners who love a bit of hard work.
Don't forget that you can also add your race's details to our event listings by signing up. Good luck to everyone racing over the coming week!
Current Issue - Autumn Edition
The new 96-page aumtumn issue of SOUTHERN RUNNING GUIDE is now available at all our usual outlets!
This edition features a great insight into top food and running bloggers, Veggie Runners, intervals made easy and Apps to get you on the move.
Make sure you get your copy and let us know what you think on Facebook!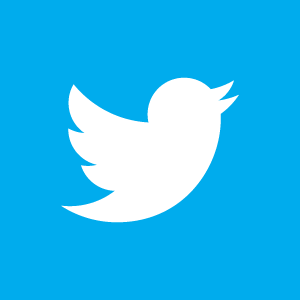 Southern Running Guide eNews