Hi there
News - Berlin Or Bust
The two fastest male marathon runners of all time, Patrick Makau and Wilson Kipsang, have signalled their intentions to set a new world record in Berlin. The Kenyan duo, who both set their respective marathon PBs in Germany two years ago, will be looking to lower the 2:03:38 on 29 September.
Read full story here
From Our Sponsor - Beat The Hour
The concept for Beat the Hour is simple - you have to run 10 miles in 60 minutes. So participants need to average six-minute miles. Sound simple enough?
10 miles falls into the same bracket as a 10k or half marathon, in that success depends partly on fitness and partly on endurance. Knowing your 10-mile time is useful, because your average speed over the distance gives a very good approximation of your aerobic/anaerobic threshold.
Find out more here
News - parkrun Goes On Screen
To mark the ninth anniversary of its very first event in Bushy, the first Saturday of October will now be international parkrun day. To celebrate, runners are being encouraged to make a short 30 second video clip at their local event and share it with the parkrun community via social media using the hashtag #loveparkrun.
Read full story here
Runtalk - Heeling Sands
I'm all set for a late summer week in Cornwall. I'm excited because a) it's a holiday......yeeeeha! b) it's brilliant running territory. I have covered several miles in England's most western county before, including the Camel Trail which runs from Padstow to Wenford Bridge.
Read full story here
Competition - Be Safe, Be Seen With Brooks
southernrunningguide.com has teamed up with Brooks to give you the chance to win one of two fantastic high viz. running packages.
Using the principles of biomotion, Brooks have learned that strategically placing contrast fabrics, retroreflective detail and active lighting can heavily increase not just visibility but also recognition...
To find out more, and to enter, visit our competition page. Good luck!
Poll - How Do You Aid Recovery After A Run?
In our September poll we're looking to find out what are your keystone aids to recovering after a run?
So far 30% of people have said that a well balanced meal is the way to go to speed recovery. 23.3% use a foam roller or get a massage, and another 23.3% run for a few gently paced miles to help them recover after a run...
Let us know what you do to help you recover over on our polls page!
Race Listings
Last weekend's race results are now available online at southernrunningguide.com. Check out the results and upcoming events on our race listing page.
The Chestnut Tree House Coastal 10K celebrates its 10th birthday on Sunday and is expected to be bigger and better than ever. The race offers a scenic, flat, and varied route, suitable for both first timers and seasoned runners. Starting on the Littlehampton seafront, the run takes in stunning sea views before heading through residential Littlehampton with a short stretch along greensward flat grass, overlooking the sea. The route finishes with a loop of Mewsbrook Park and then heads straight along the seafront for the last kilometre.
Also on Sunday, the Purbeck Marathon gives participants the chance to run through a deserted village and an 11th century castle. Starting and finishing in the coastal town of Swanage, the course also takes runners along the Jurassic coast path and involves climbing up the ridge of the Purbeck Hills.
Don't forget that you can also add your race's details to our event listings by signing up. Good luck to everyone racing over the coming week!
Current Issue - Autumn Edition
The new 96-page aumtumn issue of SOUTHERN RUNNING GUIDE is now available at all our usual outlets!
This edition features a great insight into top food and running bloggers, Veggie Runners, intervals made easy and Apps to get you on the move.
Make sure you get your copy and let us know what you think on Facebook!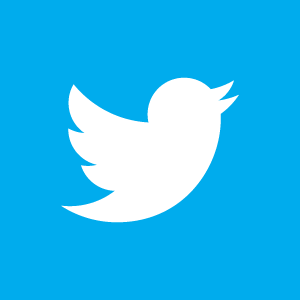 Southern Running Guide eNews Sponsored By