Hi there
News - Tough Field For Farah Debut
There will be no easy ride for double Olympic champion Mo Farah when he makes his marathon debut in his home city this April. Organisers behind the Virgin London Marathon have put together a stellar line up including global champions and world record holders.
Read full story here
From Our Sponsor - Time To Enter Surrey Half
The Surrey Half takes place on 9th March 2014 and is Surrey's biggest road running event. The flat route takes runners from Guildford, out through scenic countryside to Woking town centre, and back again. 5 weeks before the Virgin London Marathon, Surrey is the perfect warm up event if you've secured a place.
Find out more here
News - Race For Rowan In Portsmouth
Organisers of a new event in Portsmouth are getting excited ahead of their big day on Saturday, 1 March. The inaugural Race With Rowan is set to take place at Portsmouth Watersports Centre on the Eastern Road. It's a sponsored run with a choice of two distances - 10k or 5k, both starting and finishing at the Watersports Centre. The 10k race will start at 10am and the 5k Fun Run will start at 10.15am.
Read full story here
News - Political Pancake Dash
Flour and eggs are usually to be avoided by politicians, but at least once a year they actively seek out the ingredients to take part in the Parliamentary Pancake Race. The annual pancake-flipping event takes place in aid of the Rehab charity and featured MPs, Lords and members of the Parliamentary Press Gallery.
Read full story here
Runtalk - Present And Correct?
It's never easy buying Christmas presents. But sometimes it's even harder receiving them. No-one wants to seem ungrateful, so it isn't easy looking appreciative when you know full well that the gift just handed to you is destined for years of neglect in the loft. You smile and say the right things, but inside you wonder 'Why do they bother?'
Read full story here
Poll - What is your target for 2014
This month we want to find out what your running target for 2014 is! Whether it be to just get up off the couch and make a start, or step onto the start line of your first marathon - we want to know!
Currently, running a PB at your best distance is in the lead, running a first half marathon in second, and joint third are running a first 10k and staying injury free!
Let us know what you think over on our polls page!
Race Listings
Last weekend's race results are now available online at southernrunningguide.com. Check out the results and upcoming events on our race listing page.
Entrants at Sunday's Lakeside Canal Run will be hoping to hit a bull's eye in terms of their running targets at the 8-mile event. The race will be held at the Lakeside Centre following the venue hosting the World Darts Championships two weeks ago. Starting and finishing at the centre, the course takes runners through the woods at Basingstoke Canal Centre and back through Frimley Park.
From darts to Dartford, the Les Witton Dartford 10 (also on Sunday) is held around the lanes and through the villages around the Kent town. The undulating, 10-mile course is based out of Dartford Football Club and allows participants the opportunity to use the club's facilities before and after the race.
Don't forget that you can also add your race's details to our event listings by signing up. Good luck to everyone racing over the coming week!
Current Issue - Winter Edition
The 96-page winter issue of SOUTHERN RUNNING GUIDE is available at all our usual outlets!
Highlights are the Edinburgh Marathon Frestival preview, My Running Life with dragon slayer Donna Kerr-Foley, and a report on running in Vietnam...
Make sure you get your copy and let us know what you think on Facebook!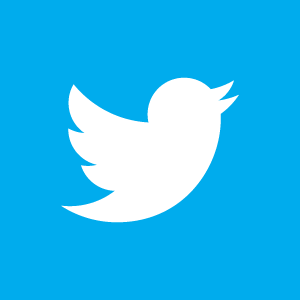 Southern Running Guide eNews