News - 13.1 Ways To Leave Your Couch
Windsor Half Marathon takes place for the 36th time on Sunday 30 September & the organising team have come up with a special way to help keep us motivated over the next three months – 13.1 tips for enjoying your half marathon training!
Mizuno Partnership - Focus On The Wave Sky 2
Neutral runners seeking a luxurious edge need look no further than Mizuno's latest star shoe – the Wave Sky 2. Constructed using innovative technologies that push the boundaries, these shoes offer impressive cushioning & comfort!
Continued...
Event Of The Week - South Downs Midnight Marathon
Imagine the excitement of night running in the South Downs National Park under a full moon on a summer's night. That's what is on offer on 28 July at the Midnight Marathon.
Charity Of The Week - The Ovarian Cancer 5K & 10K
Join hundreds taking steps to beat ovarian cancer at The Ovarian Cancer Walk | Run at Queen Elizabeth Olympic Park to raise awareness, fund research & save lives. Together we can make sure women in the UK have the best chances of survival.
Continued...
News - Bling It On At Farleigh Wallop
Do it for the quaint venue. Do it for the friendly and supportive organisation. Do it for the fabulous views. Above all, do it for the bling! Hatch Warren Runners announce the Farleigh Wallop 10K Trail Race is on Sunday 23 September and reveal their unique medal design.
News - Super Mario Spotted In Richmond
You could be forgiven for thinking our photo star had spent a bit too long in the sun on Sunday (1 July) but Ewan Paterson took a mere 1:38:30 to complete the Runthrough Richmond Park Half Marathon dressed as Super Mario.
From Around The Country
Top story on runABC Scotland is news that Adam 'Tango' Holland is hoping for a monster run at Loch Ness. More here...
runABC Midlands' highlights celeb-friendly Black Country Road Run. More here...
While at runABC North, we report on the momentum building ahead of the 2018 City of Preston 10K. More here...
runTalk - Win, Booze or Draw?
It would be easy to assume that the impending beer shortage in the UK is no real cause for alarm for runners. After all, runners are healthy, disciplined, clean living types. Right? Erm, not always…
Continued...
Special Offers

runABC is offering great discounts on races, apparel & more. Check out our special offers page for discounts on Winchester Half Marathon, Profeet & 66fit
The South Of England's Top Race Listing
Looking to book your next event? Our race listing page provides a comprehensive list of events in the South of England & beyond. From fun runs to ultras, we've got them all. Check out the results & upcoming events on our race listing page here.
Don't forget you can register as an organiser here & add your race details to our listings.
runABC South on Facebook & Twitter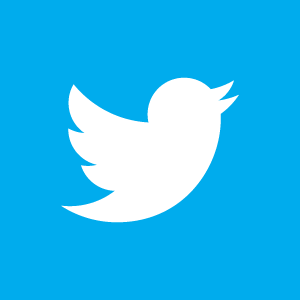 runABC South is active on both Facebook & Twitter. Like & follow us to keep in touch with regular news & event updates.