News - London's Streets Echo To The Rhythm
Dame Kelly Holmes was among more than 160 athletes inside 40 minutes at the Virgin Sport British 10K on Sunday. London's streets echoed to the rhythm of live music & the slap of 12,000 pairs of trainers as Dewi Griffiths & Rachel Felton raced to victory.
Event Of The Week - River Thames Half Marathon
The beautiful Surrey town of Walton-on-Thames beckons runners on 28 October for a flat, fast, scenic and largely traffic free race – ideal for those looking for a PB or completing their first half marathon.
Brand Partner News - That Festival Feeling
Think summer. Think festival fever. Think sporting glory. Think sun (this year anyway). Those in the know ticked all these boxes (& more) at the endorphin-inducing Mizuno Endure 24 event in Reading in June.
Continued...
News - Kilian The Name On Everyone's Lips
Kilian seems to be the name on everyone's lips this week. Kylian Mbappé is thrilling the world in Russia while Kilian Jornet thrilled the fell running world in the Lake District last weekend.
Feature - Enjoy The Fruits Of Your Labour
Not only does fruit look & taste good, especially during the balmy weather we are experiencing, it also does you good because basic ingredients pack a powerful punch of vital electrolytes & can help keep your motor running smoothly.
Continued...
runTalk - Magic Miles
Magic Radio DJ Tom Price has dreams of being a 'Lego-treader'. Intrigued? Read on...
From Around The Country
Top story on runABC Scotland is news that Commonwealth marathon medallist Robbie Simpson continues to impress. More here...
runABC Midlands' report on ice & watermelon handouts at the Birmingham Black Country Half. More here...
While at runABC North, we feature Mohammed Abu-Rezeq's amazing run of 7 We Love Manchester 10K wins. More here...
Special Offers

runABC is offering great discounts on races, apparel & more. Check out our special offers page for discounts on Winchester Half Marathon, Profeet & 66fit
The South Of England's Top Race Listing
Looking to book your next event? Our race listing page provides a comprehensive list of events in the South of England & beyond. From fun runs to ultras, we've got them all. Check out the results & upcoming events on our race listing page here.
Don't forget you can register as an organiser here & add your race details to our listings.
runABC South on Facebook & Twitter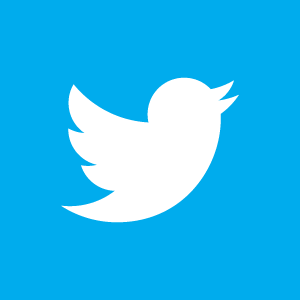 runABC South is active on both Facebook & Twitter. Like & follow us to keep in touch with regular news & event updates.