News - Foots Cray Meadows parkrun Underway
Foots Cray Meadows was a natural choice for the latest addition to the burgeoning parkrun family & the inaugural Foots Cray Meadows parkrun drew 160 participants & 19 volunteers & the first finishers & course record setters were Gavin Benson & Chantelle McGinty.
Event Of The Week - Blenheim Palace Half Marathon
Blenheim Palace Half Marathon, 10K & 2K takes place on Sunday 30 September & its spectacular setting makes this run one of the most beautiful in the UK. With three distances on offer it caters for all abilities & is a great event to get the whole family involved.
Service Of The Week - runner print winner
Port Sunlight 10K is just one of 100s of events, clubs & charities that are benefitting from the 'best in class' services of runnerprintwinner
News - Course Upgrade At Elmbridge 10K
Elmbridge 10K used a modified course that started & finished on the new athletics track in Walton-on-Thames. Race winners Scott Overall & Eleanor Harrison were among the finishers who enjoyed the new venue & attractive route on the Thames path.
News - Still Motoring Well In Caterham
The Rotary Club of Caterham must have mobilised most of its 53 members to prepare & deliver the annual Half Marathon & 10K. With efficient race management by Nice Work & lead sponsorship from North Downs Hospital it was a record breaking morning in the Surrey countryside.
Continued...
runTalk - In It For The Long Haul
The 21st century runner looking for that special trip is now casting their net further and Sports Tours International is responding to travellers' new horizons with a range of great new destinations...
From Around The Country
On runABC Scotland Robbie Simpson helps the Schlumberger company team prepare for the Great Aberdeen Run. More here...
runABC Midlands features a classy 10K in Shrewsbury. More here...
While at runABC North, we report a record field for Prince Bishops Durham City Run More here...
Special Offers

runABC is offering great discounts on races, apparel & more. Check out our special offers page for discounts on Winchester Half Marathon, Profeet & 66fit
The South Of England's Top Race Listing
Looking to book your next event? Our race listing page provides a comprehensive list of events in the South of England & beyond. From fun runs to ultras, we've got them all. Check out the results & upcoming events on our race listing page here.
Don't forget you can register as an organiser here & add your race details to our listings.
runABC South on Facebook & Twitter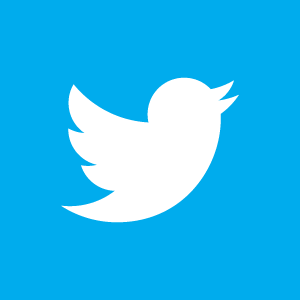 runABC South is active on both Facebook & Twitter. Like & follow us to keep in touch with regular news & event updates.