News - London's Streets Echo To The Rhythm
Dame Kelly Holmes was among more than 160 athletes inside 40 minutes at the Virgin Sport British 10K on Sunday. London's streets echoed to the rhythm of live music & the slap of 12,000 pairs of trainers as Dewi Griffiths & Rachel Felton raced to victory.
Event Of The Week - River Thames Half Marathon
The beautiful Surrey town of Walton-on-Thames beckons runners on 28 October for a flat, fast, scenic & largely traffic free race – ideal for those looking for a PB or completing their first half marathon.
Brand Partner News - That Festival Feeling
Think summer. Think festival fever. Think sporting glory. Think sun (this year anyway). Those in the know ticked all these boxes (& more) at the endorphin-inducing MIzuno Endure 24 event in Reading in June.
Continued...
News - Track Racing Comes To MK
The resurgence of track racing on the back of the amazing success of Highgate Harriers' Night of the 10,000m PBs continues to gather momentum & now Milton Keynes will host a 5,000m event at Stantonbury Stadium on 11 August.
News - From Ancient Stones To A Precious Stone
Humans have walked the 100km length of The Ridgeway – Britain's oldest footpath – for more than 5,000 years. Now the iconic route has become the venue for Race to the Stones, with 2400 runners and walkers completing the gruelling course last weekend.
Continued...
runTalk - The Running Swimmer's Big Race
Maybe swimming isn't so bad after all? A few weeks ago, I blogged for runABC on attempting an open water swim for the first time ever. Now I've gone & done it! (writes Chris Broadbent).
From Around The Country
runABC Scotland reports ultra runner Rob Sinclair has won the Lake Sky Ultra in Cumbria in a time of 7.40.27. More here...
runABC Midlands tells us a number of race organisers have announced plans to reduce their use of plastic by 'going cupless' More here...
While at runABC North, we feature BTR Liverpool's 3-race #WhistlestopTour of the Wirral. More here...
Special Offers

runABC is offering great discounts on races, apparel & more. Check out our special offers page for discounts on Winchester Half Marathon, Profeet & 66fit
The South Of England's Top Race Listing
Looking to book your next event? Our race listing page provides a comprehensive list of events in the South of England & beyond. From fun runs to ultras, we've got them all. Check out the results & upcoming events on our race listing page here.
Don't forget you can register as an organiser here & add your race details to our listings.
runABC South on Facebook & Twitter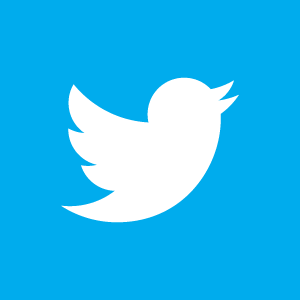 runABC South is active on both Facebook & Twitter. Like & follow us to keep in touch with regular news & event updates.