News - Kipchoge King In Berlin
Try running 100m in around 17 seconds. Now imagine running another 421 of those 100m segments at the same pace. Finally, finish looking as fresh as a daisy with arms aloft & throw in a Mobot for good measure.
Event of the Week - Mencap Run Hyde Park
Hyde Park is the venue for one of London's top events - Mencap Hyde Park Run. There are 5k & 10k options & organisers promise the famous park will be in full autumn splendour on Sunday 21 October
Mizuno News - Race To Your Next PB
A racing shoe is not for everyone – but for those looking for a PB, it could make the difference. If you want a boost for your next race then look to Mizuno's Wave Shadow 2.
Continued...
News - Shelley's Poetic Run At Kew
Australian Michael Shelley was the star attraction at Richmond RUNFEST as he took the Kew Gardens 10K by storm. More than 3,000 runners took part in the Peter Pan-themed event that acts as the curtain raiser for the multi-race weekend running festival.
Competition - Mizuno Shoes Up For Grabs
runABC South has teamed up with Mizuno to give you the chance to win a pair of great technical shoes. Enter, win & select a pair from the Mizuno range that works for you.
Continued...
News - Matt Campbell Funds Find A Fitting Home
Matt Campbell's legacy will be felt for years to come with fundraising money going to support young people at risk of poor mental health, through the project 3.7, named after the number of miles Matt had left to complete at London Marathon.
runTalk - Running 2049 Style
Thoughts of last year's follow-up to sci-fi classic movie Blade Runner prompted runABC to take its own trip to 2049 and see what the world of running will look like in the year the new film is set in...
From Around The Country
runABC Midlands reports from Worcester City Run on fast times & exciting debuts. More here...
runABC North highlights Mohammed Abu-Rezeq's 7th consecutive win at City of Salford 10K. More here...
Top story on runABC Scotland is our report from the 2018 Skyrunning World Championships. More here...
Special Offers

runABC is offering great discounts on races, apparel & more. Check out our special offers page for discounts on Winchester Half Marathon, Profeet & 66fit
The South Of England's Top Race Listing
Looking to book your next event? Our race listing page provides a comprehensive list of events in the South of England & beyond. From fun runs to ultras, we've got them all. Check out the results & upcoming events on our race listing page here.
Don't forget you can register as an organiser here & add your race details to our listings.
runABC South on Facebook & Twitter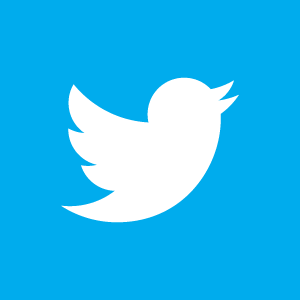 runABC South is active on both Facebook & Twitter. Like & follow us to keep in touch with regular news & event updates.